DIADEMA
APARTMENTS
A safe haven for your vacation!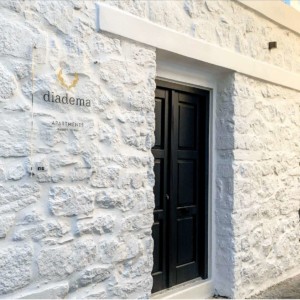 Diadema Apartments in the Town is a complex of two modern apartments located in the heart of Naxos Town. The building is over a 100 years old and was totally renovated in October 2019. It is built of stone and marble and has belonged to our family for many many years. They are suitable for families, groups of friends, couples and they are ideal for winter and summer holidays.
A real "diadem", which crowns your dreams for this summer, there, in the heart of Naxos Town … waiting … for you!