The property is built just a stone's throw away from the Old Venecian Castle Town of Naxos (100metres away). It is right in the heart of Naxos Town and at the same time it is a quiet and ideal spot for holidays. It is only 150m. away from the Old Town of Naxos and 200m away from the former Oursoulines' School & Museum; the Catholic Church and the Archeological Museum. The port is 400m. away. The bus and taxi station is at the port. The famous Saint George organised beach is just 300 metres away. Everything one might need is within a few minutes walking distance! Shops; tavernas; restaurants; cafes; bars; public hospital; pharmacies; grocery stores; public parkings; private parkings; bus stops etc.
Temple of Apollo can be seen from the moment the ship reaches the port; only 7′ away on foot.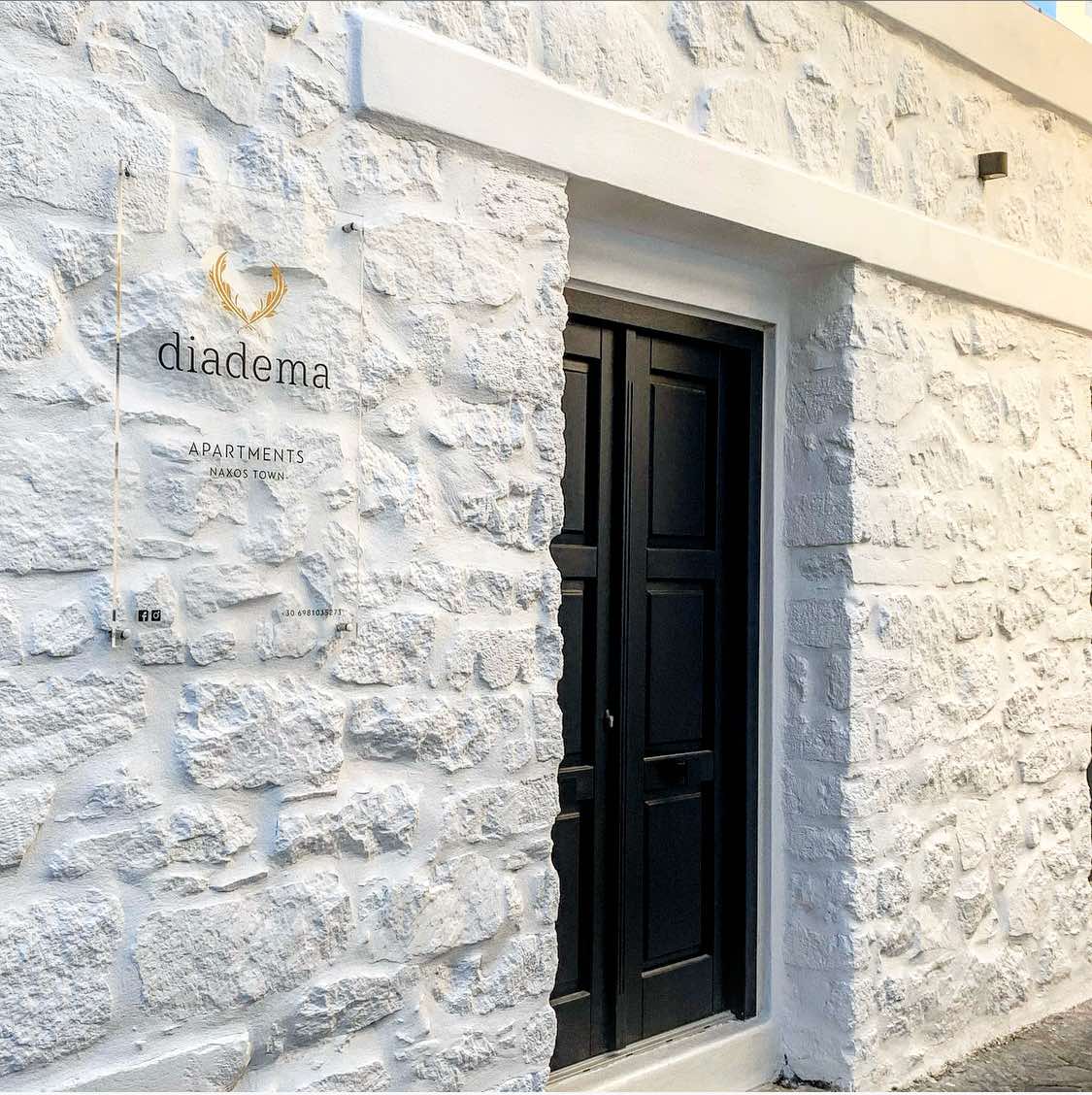 An introduction to the island of Naxos would not be complete if we did not go back to the island's interesting mythical history. If you were asked how you imagined the place where Zeus, the father of the 12 ancient Greek gods, was raised, chances are your reply would include the following: fertile, imposing, exuding primeval majesty. If you were asked what you imagined to be the dominant features on the island where Dionysus, the god of merriment, was born and raised, you would probably include fun, song and dance. If, finally, you were asked how you imagined the scene of the wedding of Dionysus and princess Ariadne, you would probably respond, "Enchanting, almost magical…". This is Naxos. A big island in the heart of the Aegean Sea and its sea routes, with imposing mountain massifs and fertile valleys, inhabited by cheerful people with a tradition in music and dance, and full of beauty that enchants visitors.
With its long history, important monuments and intense tourist life, it occupies a distinct place among the Cycladic islands. No matter how many days you stay on Naxos, there will always surely be more hidden niches to discover, beaches you haven't seen, towers and forts you did not have time to visit, ancient temples whose secrets remain a mystery.
The geography and nature of Naxos offers an authenticity, richness and simplicity that is an experience to discover and explore. The island is marked by great variety: mountains with ravines, caves and gullies shade verdant valleys with olive, fig, orange, lemon trees and vineyards, abundant waters.
Nikos Kazantzakis, Greece's foremost 20th century writer, once wrote about the time he spent as a teenager in Naxos' fertile valley of Eggares: "If paradise was on Earth, it would be here."
The valleys end at smooth, sandy beaches adorned with juniper and tamarisk trees; villages are surrounded by fields and vegetable gardens; migratory birds find refuge on trees, while wild pigeons and swifts in the inaccessible coastal rocks.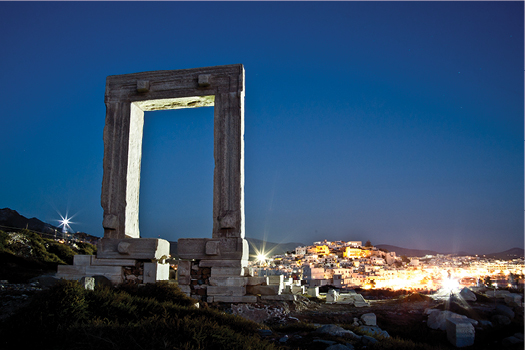 Protected biotopes with rare fauna and flora complete the mosaic of an island that offers the visitor all the lavish gifts of nature. The seabed surrounding Naxos also offers another, exciting world, with marine ecosystems of astounding beauty, huge variety, reefs and rocks full of life, meadows of Posidonia oceanica with colorful plates and reefs. Just choose your route, either on or off shore, and abandon yourself to the magic of Naxos' geography and nature. The thrill is there for you to discover and experience throughout the year.
Naxos' mythology holds an outstanding position in the island's web of history and civilization. The many mythical figures in the mythology of Naxos Island: Dionysus, Zeus, Apollo, Ariadne, Demeter and many others, are woven with indelible colors in memory and time, never ceasing to stir interest and imagination. In the island's age-old history myths blend with reality, with abundant archaeological finds dating to all periods throwing light on the historical reality behind every myth. Dionysus, Semele, Theseus, Ariadne, nymphs, Nereids, goddesses of the sea, tyrants, conquerors, pirates, noblemen and farmers and heroes have left their traces widely dispersed throughout the time and space of the mythology of Naxos, composing a magical game between legends and history. A visit to the island's many archaeological sites and museums provides a window into the mythology of Naxos.
A real "diadem", which crowns your dreams for this summer, there, in the heart of Naxos Town … waiting … for you!